In the beginning, I was intimidated of cloth diapering, but now I don't know why and feel it is almost as easy as dealing with disposables.  A few people have asked me about what we do, and I wanted to sit down and show you our supplies and answer some questions I've received.
Supplies:
Pocket diapers
1. Diapers! We primarily use the brand Bumgenius.  This brand was started by a stay at home mom and the diapers are made in America.  They fit our daughter well.  We use the one size pocket style diapers and we like them because the layer that touches baby's bottom wicks the moisture away into the insert which is the next layer so she isn't totally having her bum getting drenched.  The microfiber insert can be adjusted in length and you can add more inserts to adjust the absorbency.  They are one size because the snaps allow you to adjust the size of the diaper for Babies 8-35+ pounds so they are a good investment.  Only drawback we notice? They have to be re-stuffed after washing which takes about 20 minutes or so. You can't wash The diapers while the inserts are in because they won't get as clean.
All in One diapers:
The other kind we have are the Bumgenius Freetimes which are an All In One type of diaper.  They work just like disposables. They are all one piece (flaps are attached) and easy to use.  They are a little more expensive which is why we only have one of them.
Overall we have about 32 diapers which is plenty.
What do you do once baby poops/pees? If baby pees, you simply take off the diaper, pull the insert out (for pocket style diapers) and put the diaper in the pail which has a reusable liner until you do a load of laundry which should be every 3 days at least. Then of course put a new diaper on baby. Basically the same as if it were a disposable.  If baby poops, you will need….
2. Diaper sprayer + spray shield.  How do we get the poop off?  Well here you have your answer.  Experts will actually tell you that breastfed baby's poop is water soluble so you don't really have to spray the diapers off but we choose to anyways. The shield we got is amazing. We don't spray the inserts but for the other part we lift up the toilet seat, put the shield on the toilet, clip on the diaper, spray it off, squeeze the diaper out, and then put the diaper in the pale.  The diaper sprayer attaches to your toilet. The entire process of spraying and squeezing out the water takes about 30 seconds.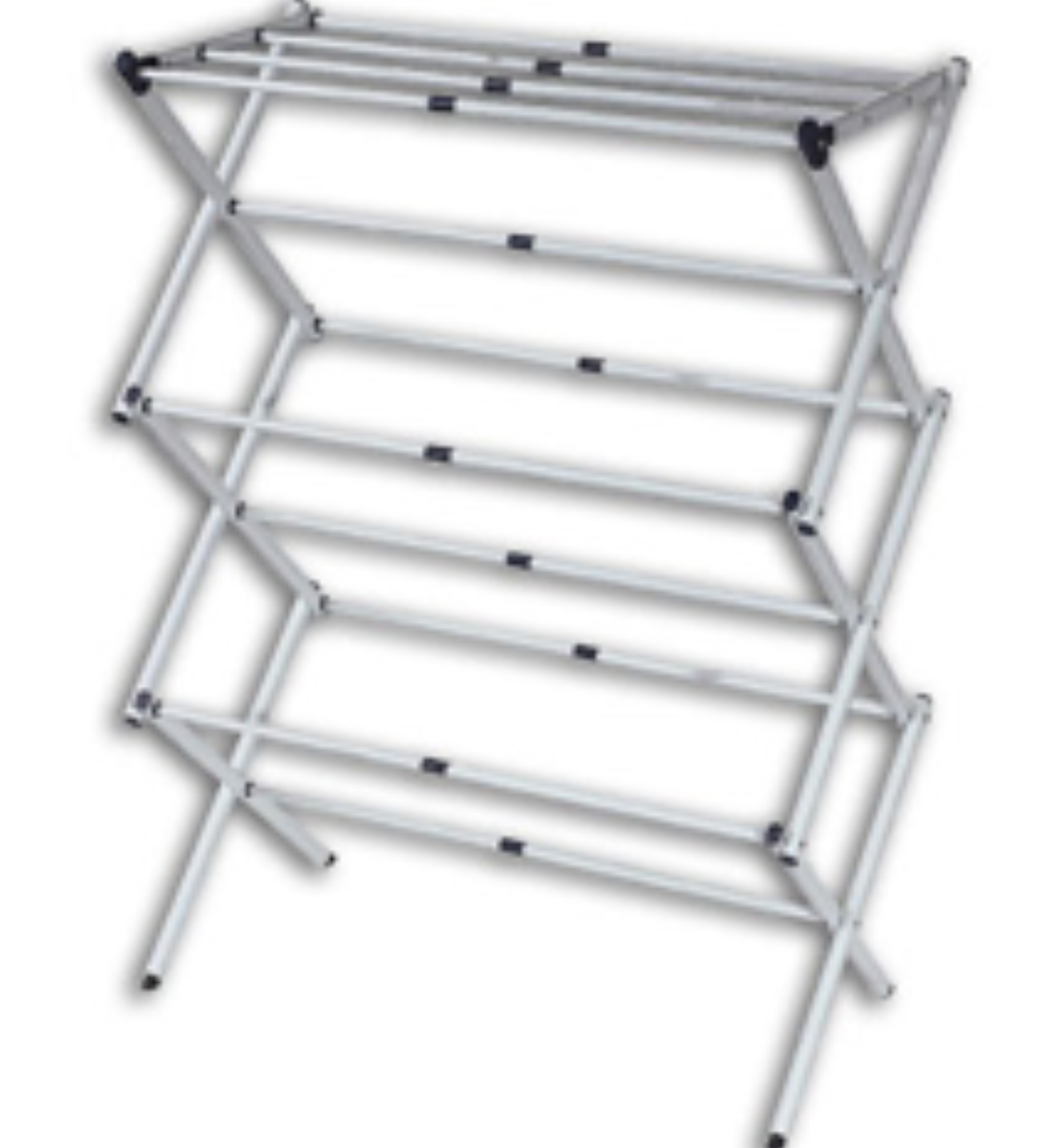 3. Drying rack (optional): You aren't supposed to put the diaper in the dryer because it will wear out the fabric and elastic much sooner. So we bought an expandable drying rack.  The diapers dry really quickly because they don't absorb that much water.  The inserts, of course, are the part that absorb a lot and you can put them in the dryer (yay!).  I have seen a friend  put a clothes line in the nursery and just pin them up until they are ready to use.  It works because diapers are such cute colors so it looks like decor as well 🙂
4. Wet bag- this is how you deal with poop and pee on the go!  Once a diaper is soiled it goes in here. The bags are so cute and hold the smell in well. I just deal with them once I'm home.  Right now, no smell gets through at all. When baby starts solids I imagine I'll do my best to get poop into the toilet before putting the diaper into the wet bag.
5. Wipes- My husband uses Pampers wipes and we use them too when we are out-and-about.  When I am home, I wet  baby washcloths with a mixture I make in a peribottle.  I add about 1 Tbsp of witch hazel from the drugstore and fill the rest up with water.  That's it!  It's a nice break from the Pampers wipes for her bum, plus witch hazel is great for any irritation 🙂  In addition, I just throw the washcloths in with my diaper laundry so it's really no extra work in my opinion.
6. Cloth-safe butt cream: There are so many out there, just make sure to have some!  The ingredients in main stream butt cream will damage the diapers.
7. Wash routine- you don't need anything very special to wash these diapers.  We use Tide Free and Gentle.  We do a prewash with cold water and half a cup of the lid cup, a main wash with hot water and the full amount of detergent (about 1.5 cups), and then we go on to drying.  Inserts go in the dryer, shells go on the drying rack.  This is to preserve the PUL layer on the shells and the elastic components. Charlie's Soap and all these special detergents that some companies claim you need are lying.  For more information on wash routines specific to your washer, detergent, and kinds of diapers, I recommend checking out http://www.fluffloveuniversity.com/ .  It's a great site.  DO NOT PUT DISH SOAP IN YOUR WASHER!
We still use disposables at night but will soon try cloth at night too to test the waters 🙂
UPDATE:  We use cloth at night now and it's been going very well!  Just double up on those inserts 🙂
There are so many other choices for cloth diapering but this is what we really like.  It's of course more work than disposables but for us it is do-able and a cheaper alternative, even figuring in costs of washing and these supplies we have purchased.  Whatever type of diapering choice you make, happy diapering! 🙂